Editorial Department of Exploration and Free Views holds an academic conference celebrating the journal's 35th anniversary
On November 29, the Editorial Department of Exploration and Free Views held its 35th anniversary seminar. Approximately 100 people attended, including representatives from government departments, industry associations and academic evaluation institutions. In addition, members of the journal's academic supervision board, authors and former editors also showed up.
Xu Jiong
Xu Jiong, Deputy Director of the Publicity Department of CPC Shanghai Municipal Committee, attended the seminar. In his speech, Xu Jiong pointed out that Exploration and Free Views should enhance the consciousness of problems, explore for its development as a think tank, stay focused on frontier problems of reform and opening up, especially on real problems closely related to national interest and people's welfare, and unite experts and scholars, so as to offer advice and intellectual support for healthy social development and good governance.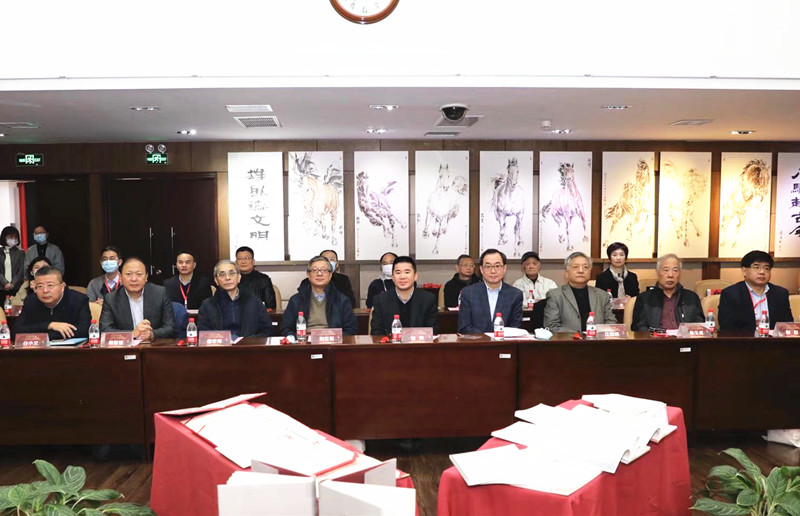 Quan Heng, Secretary of the leading Party members' group at Shanghai Federation of Social Science Associations., said in his speech that Exploration and Free Views, as a distinctive journal adhering to academic exploration and discussion, is featured by its leading and prospective role in major topics. Meanwhile, this journal has been most supportive of young scholars, and its Essay Soliciting from Young Scholars and Award for Theoretical Innovation and Outstanding Young Scholar Support Program have Been supported by the media and the academic circle, including academic management and evaluation institutions.
He expressed his hope that Exploration and Free Views, with the support of scholars, will publish more brilliant papers of academic depth and practical significance for the overall interests of the country.
The launch ceremony of the first Annual Forum of National Outstanding Young Scholars was also held at the opening ceremony. Xie Chao and Ren Xiaowen, both Vice Chair of Shanghai Federation of Social Science Associations, Deng Weizhi, representative of the Academic Advisory Committee of Exploration and Free Views and Tenured Professor of Shanghai University, and Qu Jun, representative of young scholars and professor of the Department of History of East China Normal University, together pressed the "launch button ball."
After the launch ceremony, ECNU professor Qu Jun delivered a speech on behalf of young scholars.
After the opening ceremony, Exploration and Free Views' Academic Advisory Committee members in Shanghai, representatives of authors and academic evaluation institutions of academic evaluation institutions held extensive discussion about the journal. They each put forward constructive ideas on journal's record over recent years and its future development and topic selection.
Initiated in 1985, Exploration and Free Views is a comprehensive ideological and academic journal containing characteristics of "academic contention" and concerns about China's major practical issues. The journal is supervised and sponsored by Shanghai Federation of Social Science Associations. Devoted to academic exploration and practical problems, the journal tracks leading hot topics, responds to practical needs, and unites a large number of humanities and social science scholars for the prosperity of Chinese humanities and social sciences.